General Information
About the Hurley
The Hurley K–8 public school is a Spanish-English immersion school located in Boston's South End. At the Hurley, we challenge students to learn in two languages and achieve academic excellence in both. Hurley's hallmarks are a committed, talented teaching staff, an intensive language arts curriculum, a dedication to math and science fluency, a strong commitment to the arts and an innovative afterschool program that engages our children in a wide variety of extra-curricular activities.
Hurley Facts
The Hurley currently enrolls approximately 350 students.
We have 18 classroom teachers as well as para-professionals in grades K1–2nd.
Enrichment programming including visual art, performing arts, woodworking, music, library science, physical education and STEM (Science, Technology, Engineering and Math) enlivens the school day.
Over half our families speak Spanish as a first language.
Hurley parents raise more than $100K a year from the community to support our programs.
We have a state-of-the-art turf field which is used by the students during gym, recess and afterschool.
Our Bodega de Arte afterschool program offers a variety of clubs, enrichment programs and academic help to extend our school day.
Although more than half our students test into Advanced Work programs each year, very few parents choose to leave the Hurley — they know their children will receive a richer education here.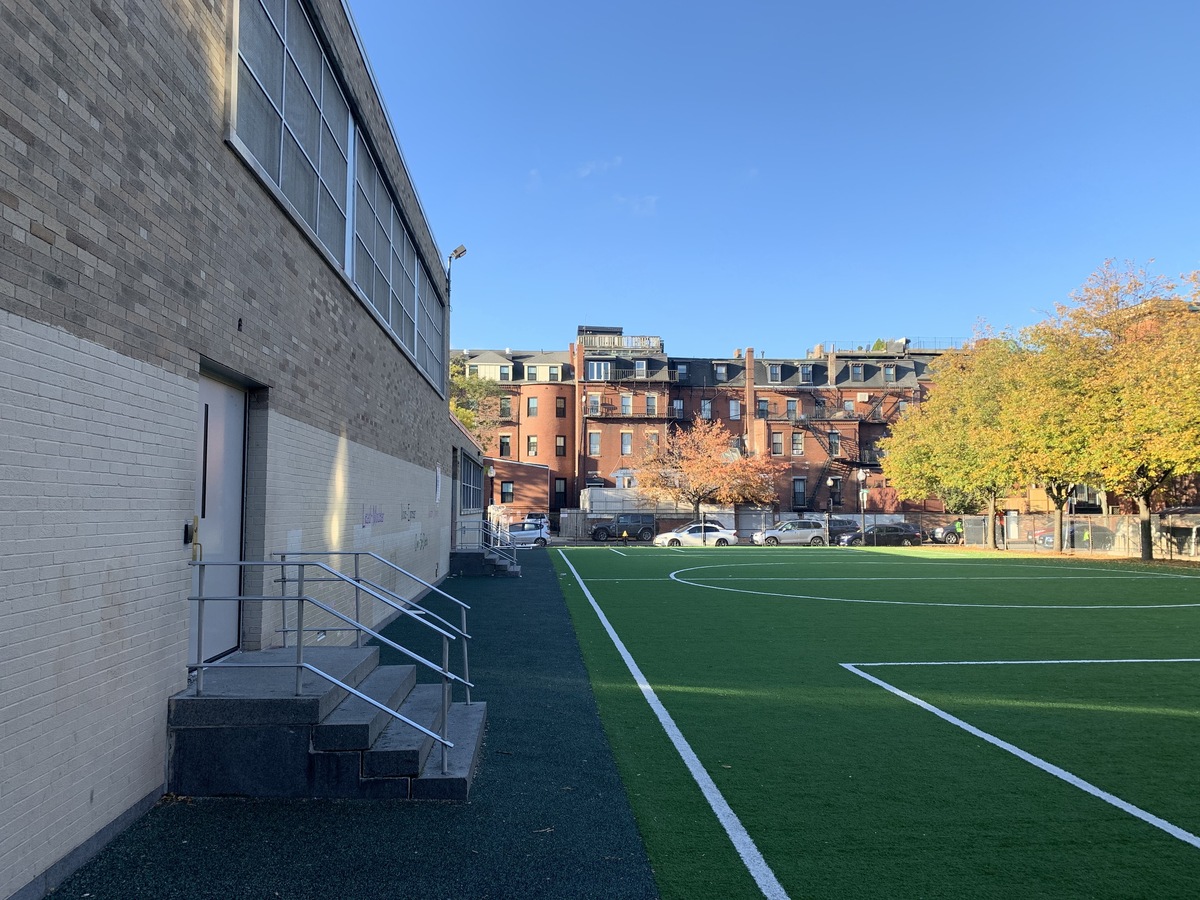 Facilities
The Hurley School building is welcoming with 18 sunny classrooms and 4 active community spaces including our Dones Memorial Library, which seats 40 and houses a collection of over 5,000 books in both English and Spanish, and desktop computers for on-line research through the school's wireless internet access. The STEM (Science, Technology, Engineering, and Mathematics) Lab hosts 16 computers and provides space for innovative programs such as robotics and a woodworking course taught by faculty from the Eliot School of Fine Arts. We recently updated our auditorium, a performing arts venue for visiting musicians and actors, as well as a stage for our students to express their creativity in drama and music classes. Finally, the "Cafe Gym" serves two functions. It is a home to our gym classes as well as indoor play during the winter months, it boasts basketball hoops at all heights. With its fold-down tables and chairs, it also functions as a communal lunch space for grades 1-8.
The Hurley has 2 state-of-the-art outdoor play areas. Our play yard, affectionately known as "the Park," was renovated in 1999 through the Boston Schoolyard Initiative(link is external) and includes modern play structures, an amphitheater and a communal garden cared for by a dedicated group of parents. Our artificial turf playing field — created in 2008 and replacing a dismal parking lot —provides an outdoor space for gym class, as well as a wildly popular space for our students to run and just be kids.
Bethy Verano
Bethy Verano joined the Hurley K-8 Dual Language School in 2019, following three years of service at Boston Latin School as an Assistant Headmaster. Her career began in the non-profit sector with Building Educated Leaders for Life, where she worked in service of Boston Public Schools for over 10 years and helped develop programming for students in need of academic acceleration. She joined Boston Public Schools given her background in building effective relationships, as well as designing and developing programming specifically tailored to meet the needs of English Language Learners. Ms. Verano was born in Bogota, Colombia and emigrated with her family at twelve years old. She entered the Boston Public Schools and graduated from John D. O'Bryant School of Mathematics and Science. She has a degree in Psychology focused on child development, a Masters in Human Services administration and is currently pursuing her PhD in Urban Education, Leadership, and Policy at UMass Boston. She is also a graduate of the Perrone-Sizer Institute for Creative Leadership (PSi) focused on justice and equity, and integration of artistic and design thinking, and educational and community-based resources to transform the lives of youth and families.Ms. Verano is proud of her Latin American roots and believes in the power of dual language schools to shift the current paradigm of education not only by promoting bilingualism and biliteracy but also by creating an environment of openness to different cultures and backgrounds. She also believes in thoughtful collaborations among families, schools and community based organizations as the keys to building success for all students. During her free time, Ms. Verano enjoys reading, traveling, walking her dog, and spending time with family.
The Hurley takes great pride in its teachers, all of whom bring valuable expertise, dedication, and a love of children. At the Hurley, teachers work in teams in many areas: by grade, by subject matter, and by area of focus. Hurley teachers view themselves as part of a learning community, and regularly share feedback, best practices, and teaching innovations.
Maritza Martinez
K1
I was born in Puerto Rico. I completed my bachelor's degree in elementary education at State University of New York and my master's degree in ESL at Universidad Interamericana in Puerto Rico. One of my passions, besides gardening and walking on the beach, is to teach kids how to read. I am an Orton-Gillingham licensed reading specialist.
Nancy McNeal
K0/K1
I've been the K0/K1 teacher at the Hurley K-8 for 16 years. I enjoy helping my students learn and grow. I went to West Chester University for my undergraduate and Boston University for my master's in special education. My favorite thing is to support the students' academic, social and language skills by providing activities that engage all of their senses. "Children are the future. Believe in the beauty of their dreams." - unknown
Diane Bourbeau
K2
I was born and raised in a small town in western MA called East Longmeadow. After graduating from Lasell College in Newton, I moved out to the Boston area and have since lived here. I started working at the Hurley School in 2007, before it was a K-8 school! I am the English teacher on the K2 team and love every minute of it. I love all things sports and I'm a diehard Red Sox fan! I have played softball my whole life and also play women's football. A fun fact about me is that I love to sing, so much so, that I am actually the lead singer in a band!
Mariana Sanchez
K2 Spanish
I went to school at the University of Arizona and Boston College. I love to teach writing. A fun fact is that I have an identical twin sister.
Ingrid Morales
STEM/STEAM K-3
Being a teacher is the best job. The STEM/STEAM class is fun and interesting. The students use their imagination to design, build and explore. Teaching at the Hurley is unique because I teach in both English and Spanish. I'm very proud to be bilingual and I think that Spanish is the most beautiful language in the world. When I am not teaching, I love to dance, exercise, read and write in my journal.
One of my favorite quotes is from Julia Alvarez;
"I miss them Mami. All those words I had to leave behind. Also, words that in English didn't carry the same feeling" ~Julia Álvarez
Ana Soto
1st grade
I am part of the 1st grade team. I'm the coach and coordinator for our Sole Train team (4th-8thgrade) I got my Bachelor of Science in Psychology and Elementary Education from Northeastern University, and a Masters in Applied Behavior Analysis from Simmons College (now Simmons University). My favorite things to teach are the literacy units Ms. Colón and I created a few years ago. I really enjoy teaching about the biomes, habitats and animals, especially since we get to bring in skulls and bones for students to observe some of the animals we read about in class. My favorite quote is "It is our choices that show what we truly are, far more than our abilities" ~Albus Dumbledore, J.K. Rowling.
Diana Colón
First grade
I'm part of the 1st grade team. I coach our 6-8th grade soccer team, and 4th-8th grade SoleTrain team. I attended Boston College and Boston University but my home is Puerto Rico. I'm a true believer that a smile and a hug can change the world.
Erin Abbott
2nd grade English
My favorite subject to teach is math. And I'm fluent in Spanglish
Erica Moen
Grade 2 Spanish
I got my undergraduate degree at Wellesley College and my Master's degree in Education at Boston College, My favorite subject to teach is Math. I learned Spanish as an adult, when living in Venezuela
Leah Kaye
3rd Grade Spanish
I graduated from Boston College. I love teaching math.One of my favorite memories was hiking the Inca Trail in Peru and finally reaching the Sun Gate and seeing Machu Picchu in the distance!
Beth Beloff
3rd Grade English
aka "Mrs. B". I teach Grade 3 English. I studied at the University of Maryland (GO TERPS!) and Rhode Island College. I love to teach social studies. My favorite quotes is "Be the change that you wish to see in the world." - Mahatma Gandhi
Jennifer Muhammad
Fourth grade
I began teaching 4th grade at the Hurley in 2001. I teach reading, writing, math, and social studies in English. I graduated from UMass Amherst in 2000 with a sociology degree and received my graduate degree from Tufts in education. I'm most passionate about teaching writing, but I love teaching all subjects because it allows me to get to know students in different ways. Fun fact: my husband proposed to me in my classroom, room 201, the last day before winter vacation in 2009...in front of all of my students and a crowd of Hurley onlookers that had accumulated as word spread like wildfire. A parent showed up that afternoon with a bottle of champagne! The Hurley is my second home.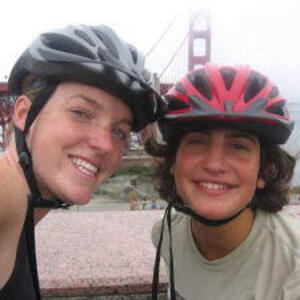 Helen Sullivan
6th grade, ELA/Social Studies
I am the 6th grade, ELA/Social Studies teacher. I also coach our 6th-8th grade Debate team and soccer team. I have my Master's degree from Harvard University. I rode my bike across the United States with Ms. P :)
Rebecca Poswolsky
7th and 8th grade Humanities
aka Ms. P. I teach 7th and 8th grade Humanities in both English and Spanish. I coach Debate League and Soccer. I went to school at UMASS Amherst and Lesley University.I love to teach writing-both conveying ideas about how to change the world we live in and self-expression. A fun fact is that Ms. Sullivan and I were co-captains of our high school soccer team.
Shannon Valencia
Special Education
I am part of our Special Education team, grades K-8 (we take them all). I went to Elementary and High school in California. I got my bachelor's degree at Suffolk University and my Masters at Lesley. My favorite thing to teach is phonics and I love supporting the Middle school teachers with the class novels. I own over 100 copies of Alice in Wonderland. My favorite quote is "The best way to explain it is to do it" from Alice in Wonderland"La mejor manera, para explicarlo es hacerlo"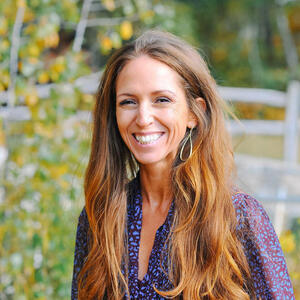 Lisa Lavin
I am part of the administrative team. I have been teaching for over twenty years, the last ten within the Boston Public School system. I was trained as a Reading Recovery teacher through Lesley University and that is when my love for Literacy Instruction fully developed. My first language is Portuguese, though I only tend to use it now when I am with my family, which is not often enough! I have two children ages 4 and 3, Eleanor and Theo respectively. While I am not teaching or mommy-ing, I love to be in nature, travel, cook, read, spend time with family and friends, and watch anything that makes me laugh!
Karen Gonzalez
Administration
I am part of the administrative team as the Director of Family and Community Engagement. I also help support our 8th graders, as they plan their next steps. I'm an ex-alum of BLS and UMASS Amherst. A fun fact about me is I love owls, I have an ever growing collection in my office.
Nora Hassan
Special Education
I am one of the special education teachers at the Hurley. I work with students in kindergarten through 8th grade. Throughout my years in Boston Public Schools, in addition to providing special education supports and helping students to acquire English and Spanish, I have taught kindergarten, 3rd grade, music, drama, and visual arts. I attended Wheaton College in Norton, MA for undergraduate studies in Theater and Dramatic Literature. And earned a Master of Arts degree in Theater Education from Emerson College in Boston, as well as a Master of Education degree in Elementary Education from UMASS Boston. I love math and I'm always looking for creative ways to integrate the arts across all subjects. I live on the South Shore with my magician husband, Malik, and our rock star 5 year-old daughter, Maya. If there is a song to be sung or a dance to be danced, I'm your lady!My favorite quote is: "You are braver than you believe, stronger than you seem, and smarter than you think." Winnie-the-Pooh by A.A. Milne
Chanel Scott, BSN, RN
School Nurse
I went to Northeastern University. I am a foodie and I love exploring all of Boston's restaurants.
Yolanda Davila Cohen
Occupational Therapy
Wilma Marrero Crespo
7th and 8th Grade
Karen Rodriguez
Speech and Language Therapy
Matthew McLaughlin
Art
Brian Gaines
Science 3rd-6th
Louis Diaz
4th Grade
Maria "Margot" Johnson
5th Grade
Lindsay Thornquist
6th Grade
Lawrence Muhammad
Physical Education
Hurley in the Community
The Hurley is proud to be a thriving neighborhood school actively supported by the South End community. The school carefully selects partners that enhance the curriculum and meet its high academic standards.
Neighborhood Partners
Since 2003, the Neighborhood Parents for the Hurley School (NPHS) has been our primary funding partner, working closely with the school to supplement its academic and artistic programming and renovate its facilities. With the goal of making the Hurley the best K–8 school in the city and a model for an integrated urban education, NPHS organizes annual fundraisers, writes grants, and solicits private donations.
The surrounding Worcester Street neighborhood and South End community have also played an important role in our history. In the late 1990s, Worcester Street residents and the Hurley Blocks Neighborhood Association worked with the school to spearhead a $500,000 fundraising effort to improve the Hurley grounds. With funding and support from the Browne Fund, the Boston Schoolyard Initiative, the Boston Parks Department, City Year, the South End Land Trust, Boston Cares, area businesses and universities, and scores of South End neighbors like West Concord Street resident and Boston Pops conductor Keith Lockhart, the school received a new playground, outdoor plaza, amphitheater, and landscaped garden.
Program Partners
We are also greatful to count among our supporters a wide range of local foundations, businesses, and organizations that provide enrichment programming and support for Hurley students and teachers. These include: