General Information
About the Hurley
The Hurley K–8 public school is a Spanish-English immersion school located in Boston's South End. At the Hurley, we challenge students to learn in two languages and achieve academic excellence in both. Hurley's hallmarks are a committed, talented teaching staff, an intensive language arts curriculum, a dedication to math and science fluency, a strong commitment to the arts and an innovative afterschool program that engages our children in a wide variety of extra-curricular activities.
Hurley Facts
The Hurley currently enrolls approximately 350 students.
We have 18 classroom teachers as well as para-professionals in grades K1–2nd.
Enrichment programming including visual art, performing arts, woodworking, music, library science, physical education and STEM (Science, Technology, Engineering and Math) enlivens the school day.
Over half our families speak Spanish as a first language.
Hurley parents raise more than $100K a year from the community to support our programs.
We have a state-of-the-art turf field which is used by the students during gym, recess and afterschool.
Our Bodega de Arte afterschool program offers a variety of clubs, enrichment programs and academic help to extend our school day.
Although more than half our students test into Advanced Work programs each year, very few parents choose to leave the Hurley — they know their children will receive a richer education here.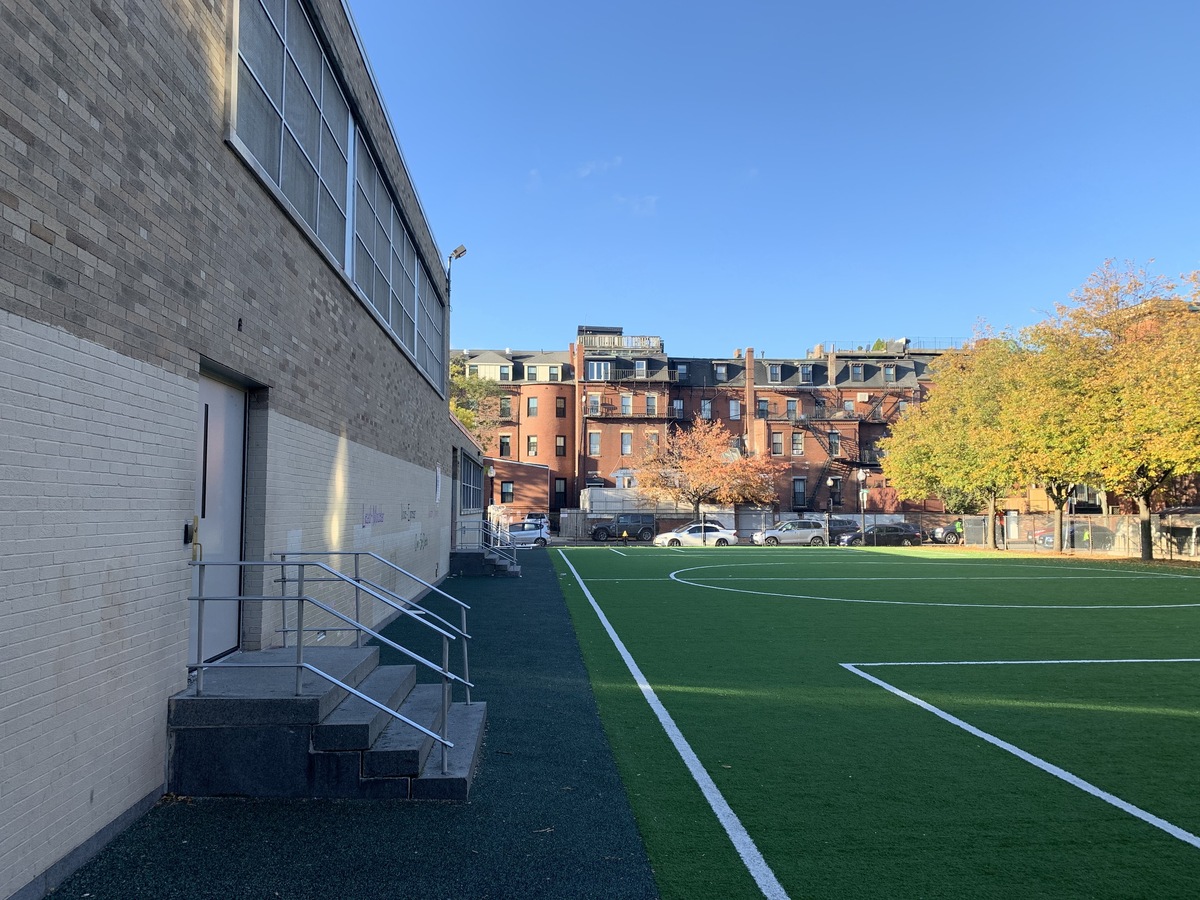 Facilities
The Hurley School building is welcoming with 18 sunny classrooms and 4 active community spaces including our Dones Memorial Library, which seats 40 and houses a collection of over 5,000 books in both English and Spanish, and desktop computers for on-line research through the school's wireless internet access. The STEM (Science, Technology, Engineering, and Mathematics) Lab hosts 16 computers and provides space for innovative programs such as robotics and a woodworking course taught by faculty from the Eliot School of Fine Arts. We recently updated our auditorium, a performing arts venue for visiting musicians and actors, as well as a stage for our students to express their creativity in drama and music classes. Finally, the "Cafe Gym" serves two functions. It is a home to our gym classes as well as indoor play during the winter months, it boasts basketball hoops at all heights. With its fold-down tables and chairs, it also functions as a communal lunch space for grades 1-8.
The Hurley has 2 state-of-the-art outdoor play areas. Our play yard, affectionately known as "the Park," was renovated in 1999 through the Boston Schoolyard Initiative(link is external) and includes modern play structures, an amphitheater and a communal garden cared for by a dedicated group of parents. Our artificial turf playing field — created in 2008 and replacing a dismal parking lot —provides an outdoor space for gym class, as well as a wildly popular space for our students to run and just be kids.